Building a contemporary website for a heritage food brand
Mobberley Cakes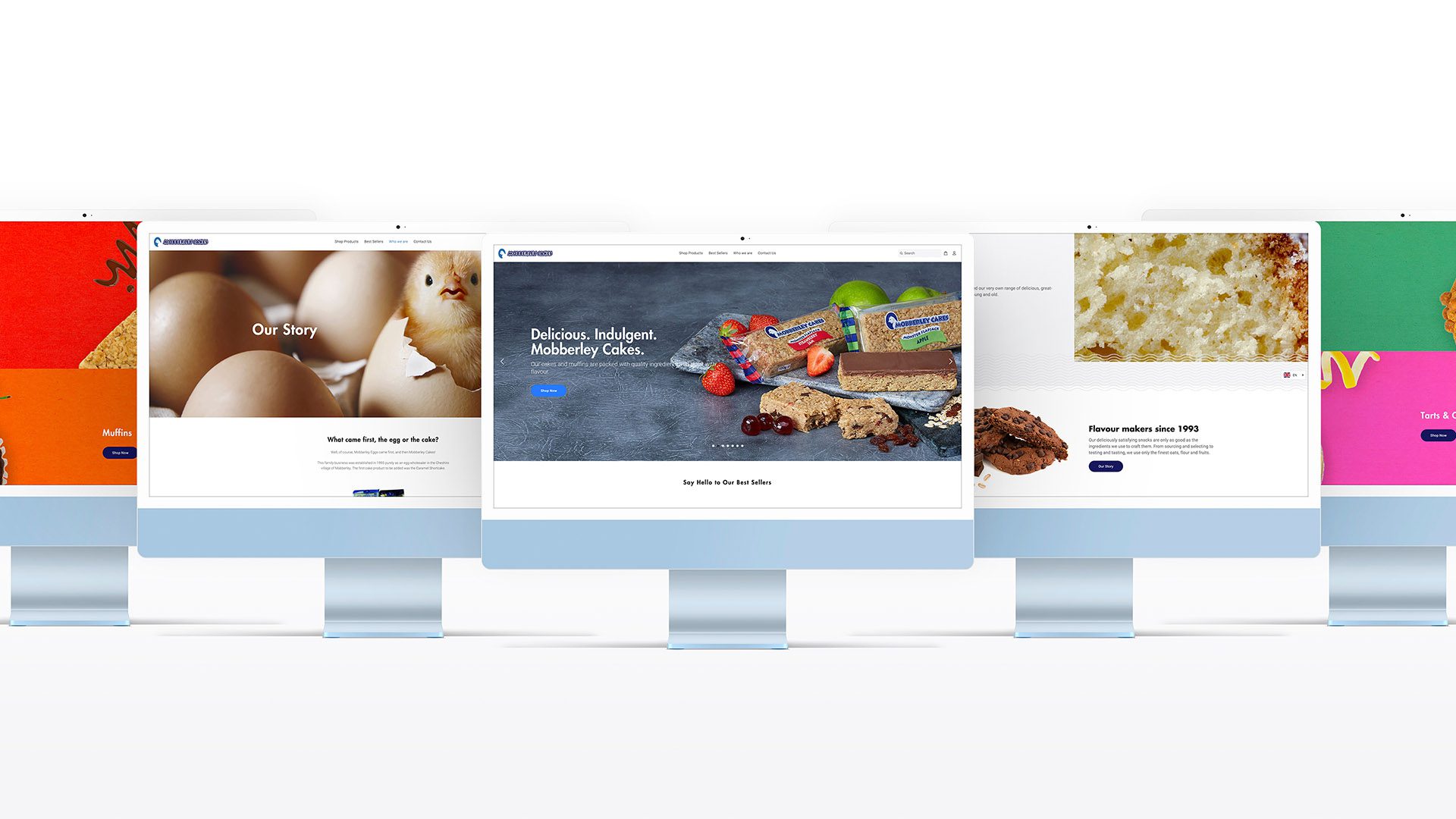 Overview
When it comes to indulgent flapjacks, muffins and flapjacks Mobberley Cakes are one of the most famous names around, but they had never really paid much attention to the Direct to Consumer market. The Snap Agency were commissioned to bring their website into the 21st century and create a user experience that would burst with flavour. The Snap agency developed a fun, entertaining and informational site to build awareness around the delicious treats Mobberley Cakes had to offer. Centred around vibrant design, delicious product photography and copy to make you drool, We guess you could say we indulged ourselves with this one!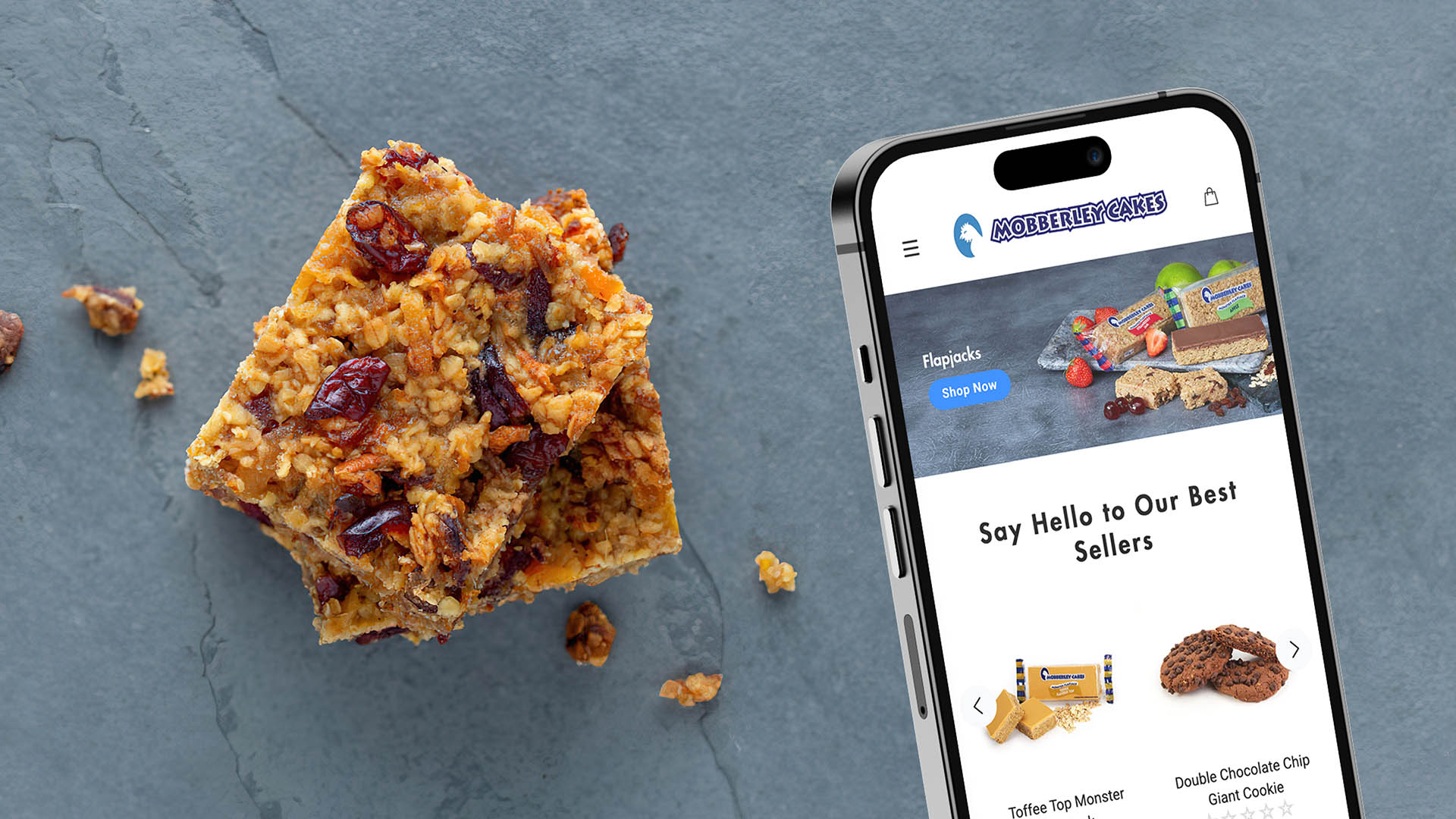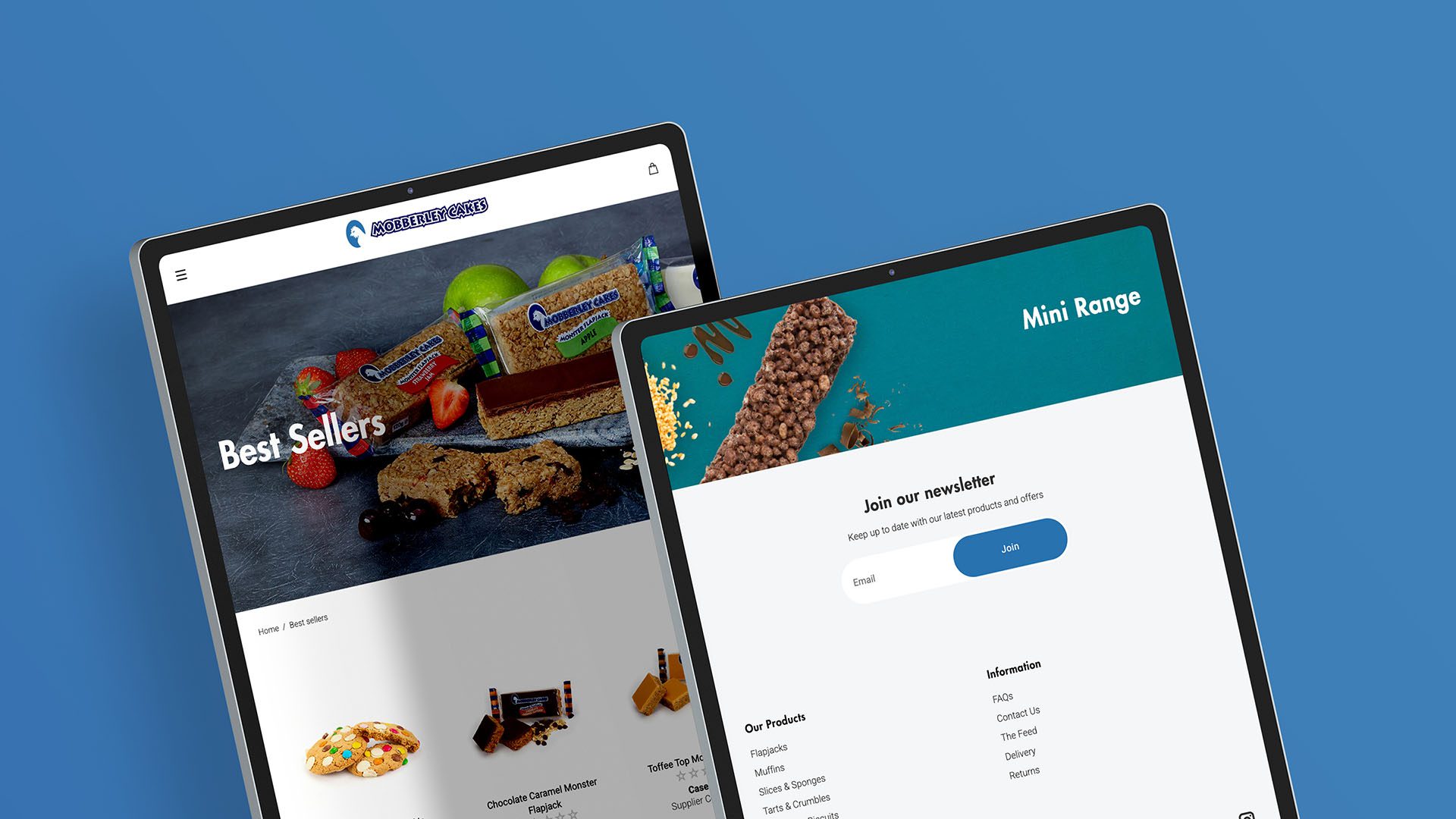 Our strategy
The Snap Agency created a detailed narrative breakdown that led to our creative execution of the website visuals. content and UX. Creating a Shopify eCommerce website that was better aligned with the future direction of the brand.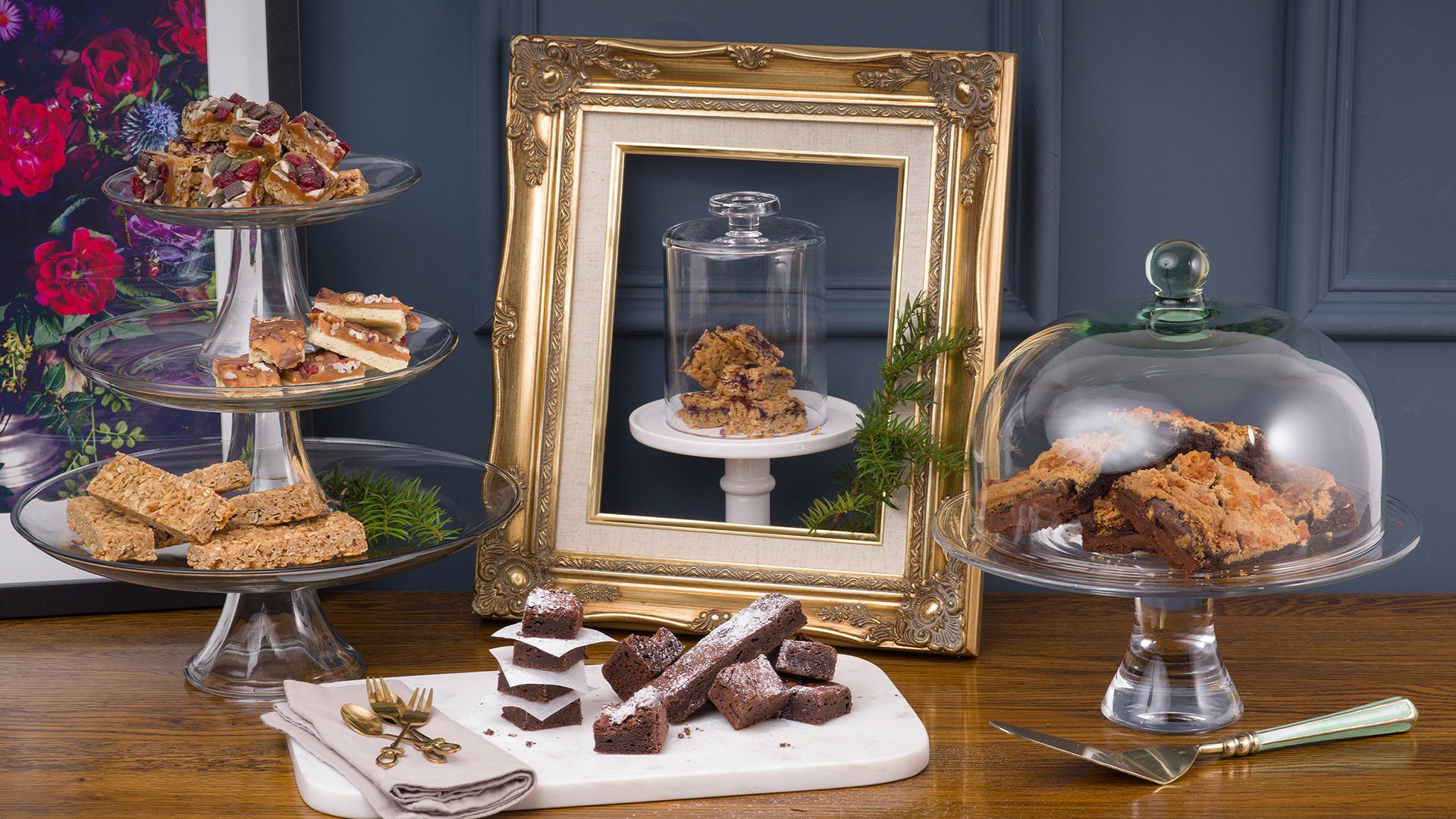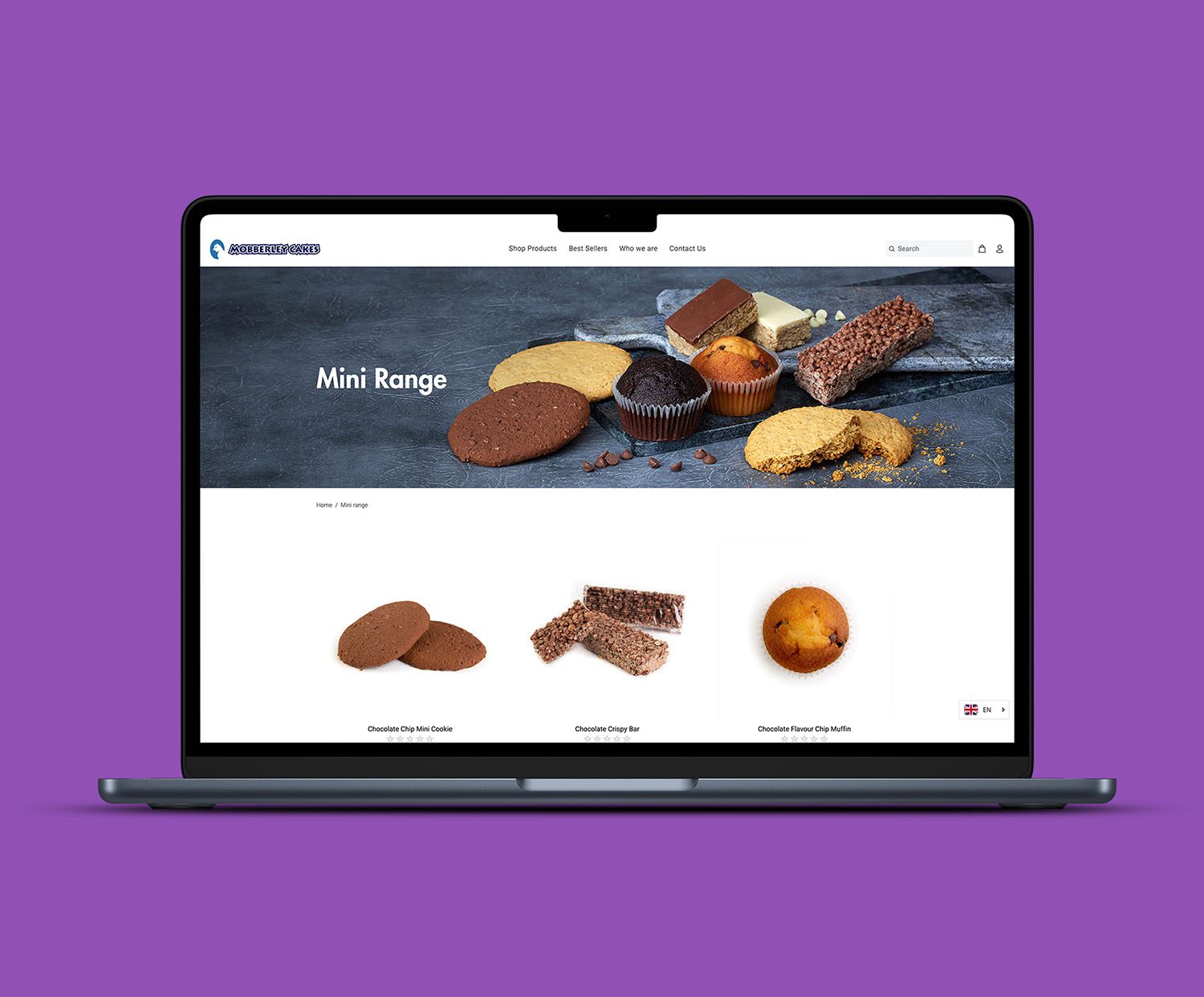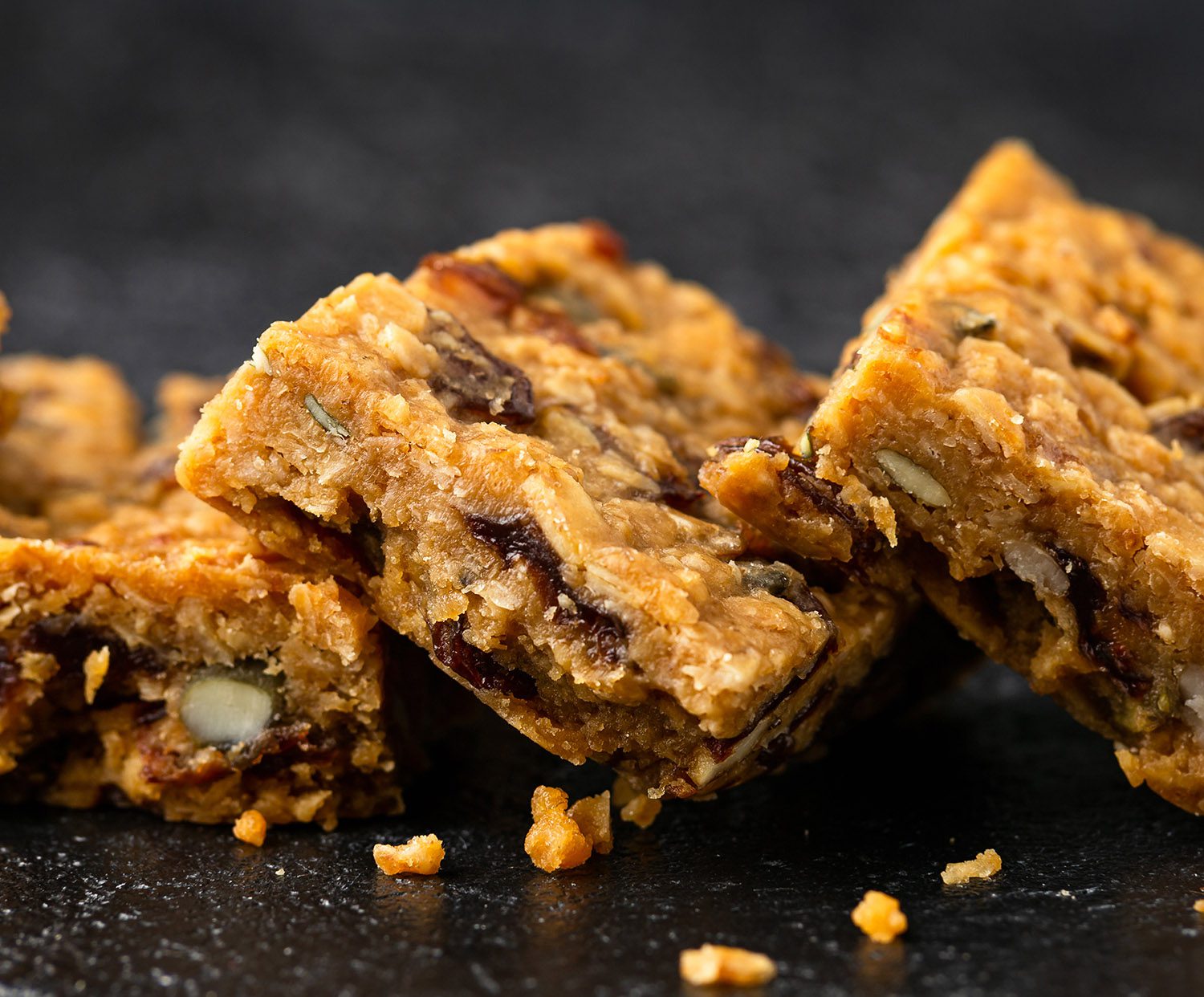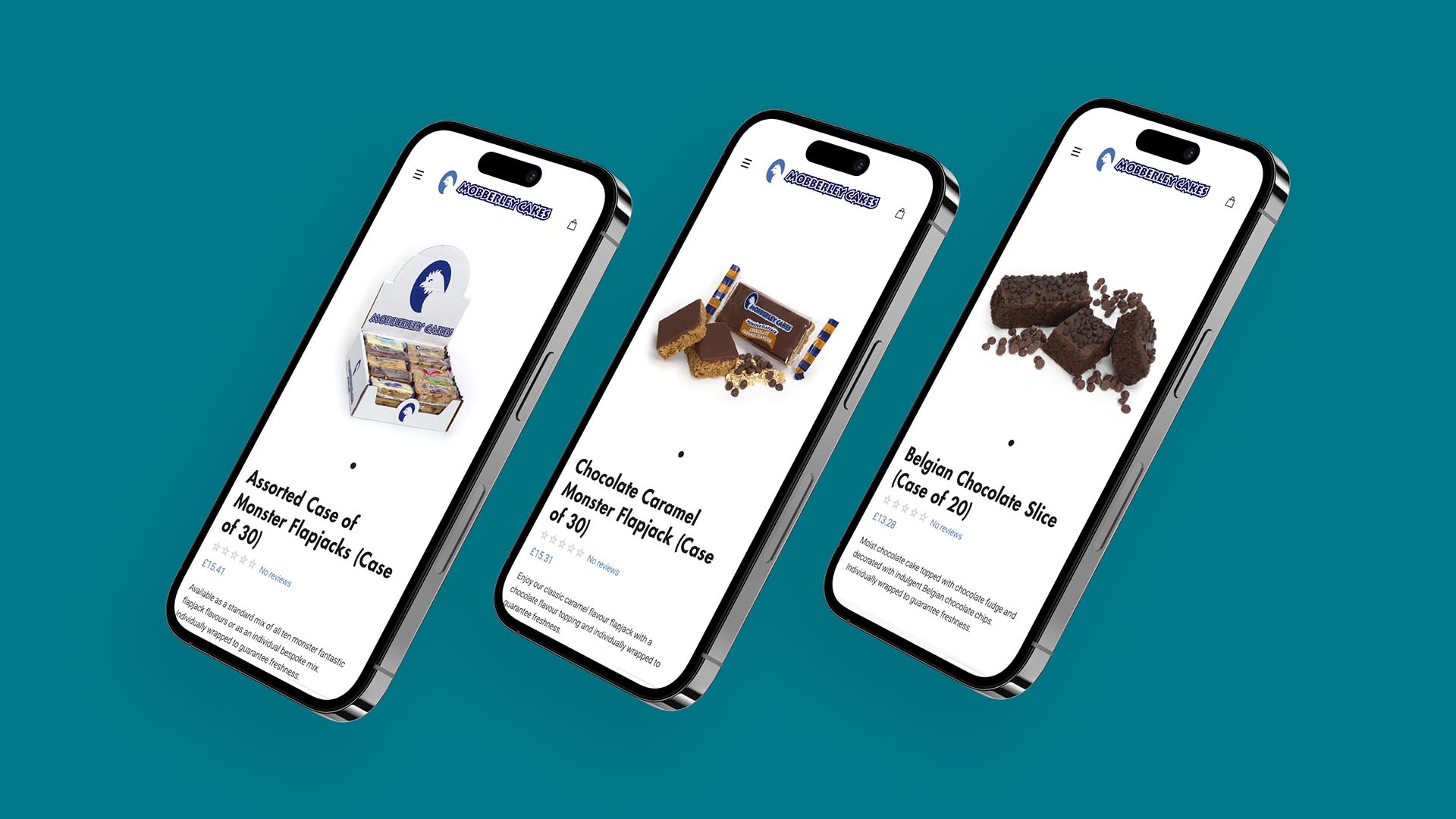 Insight
To capture people's attention and imagination, we had to think big and elevate the Mobberley Cake story from the occasional treat and scrumptious, delicious delights. It couldn't just be different – it had to be mouth-watering.
Idea
The result of in-depth primary research and planning, paints a vivid picture of a brand that takes pride in the taste of it's products. This gives Mobberley Cakes a platform that invites customers to visually taste the products.
Impact
To solve the problem of making the food come to life on a website, we combined compelling copy, detailed product imagery and intuitive UX to enable the products to jump off the page and into consumers' mouths.