Launching a comparison website from brand to build
Health Compare
Branding / UX / Development / Consultant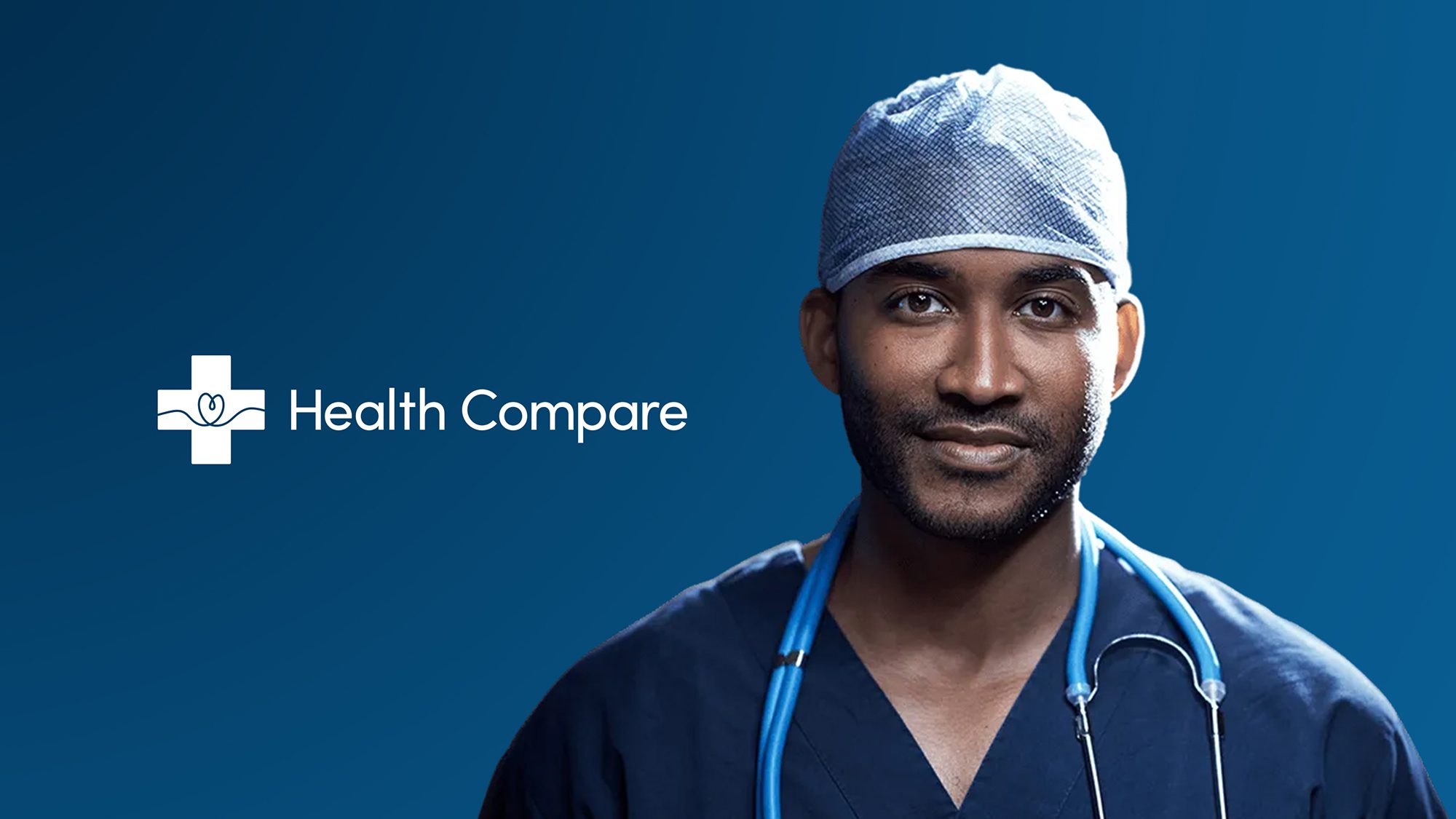 Overview
Health Compare is a unique user platform that helps you to compare Hospitals, Online Doctors, GP Practices, Life Assurance, Health Insurance, Travel Insurance, Care Homes and Home Care healthcare services.
We've supported Health Compare over the past two years with branding, development, UX, UI, social and video content.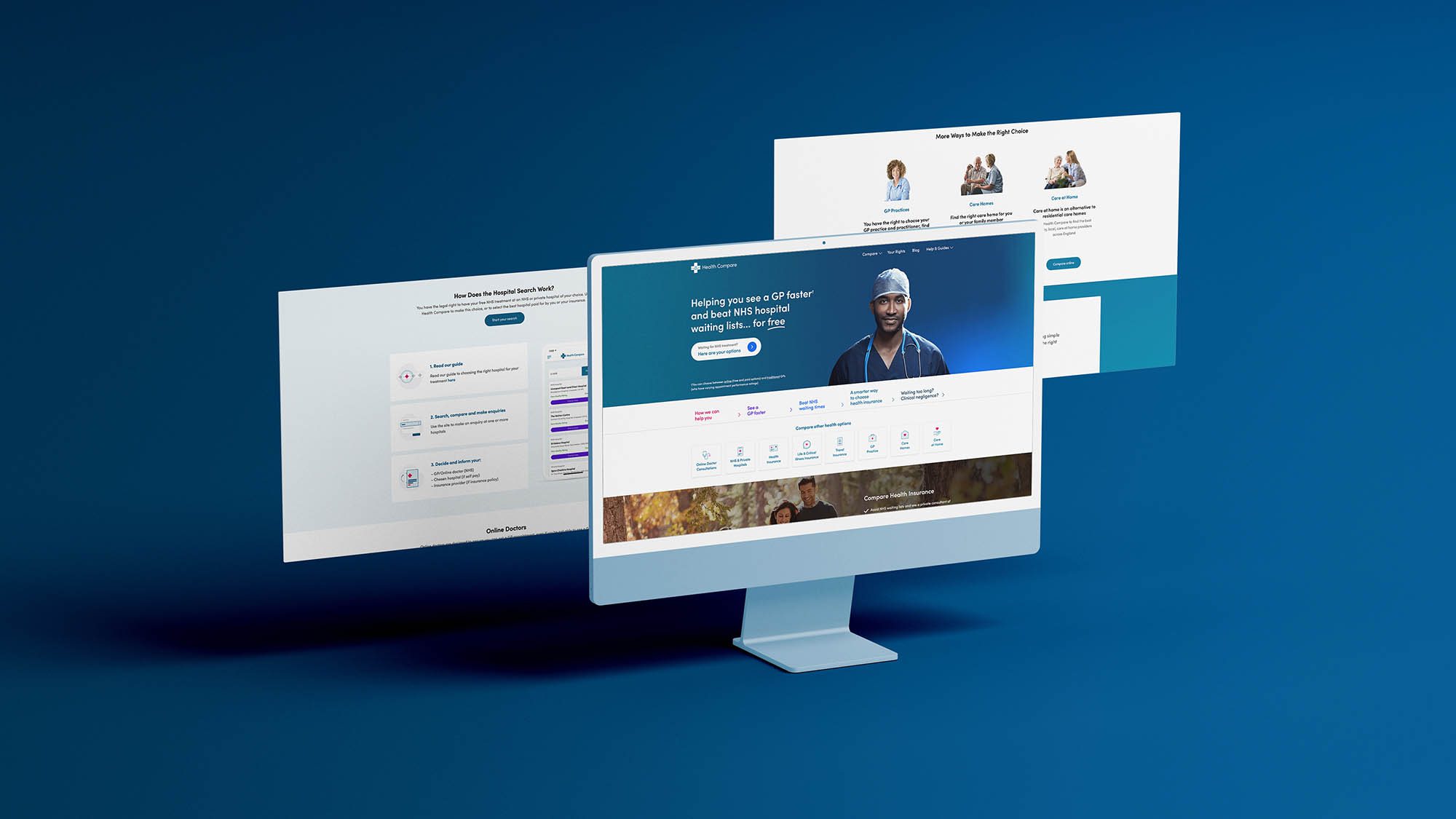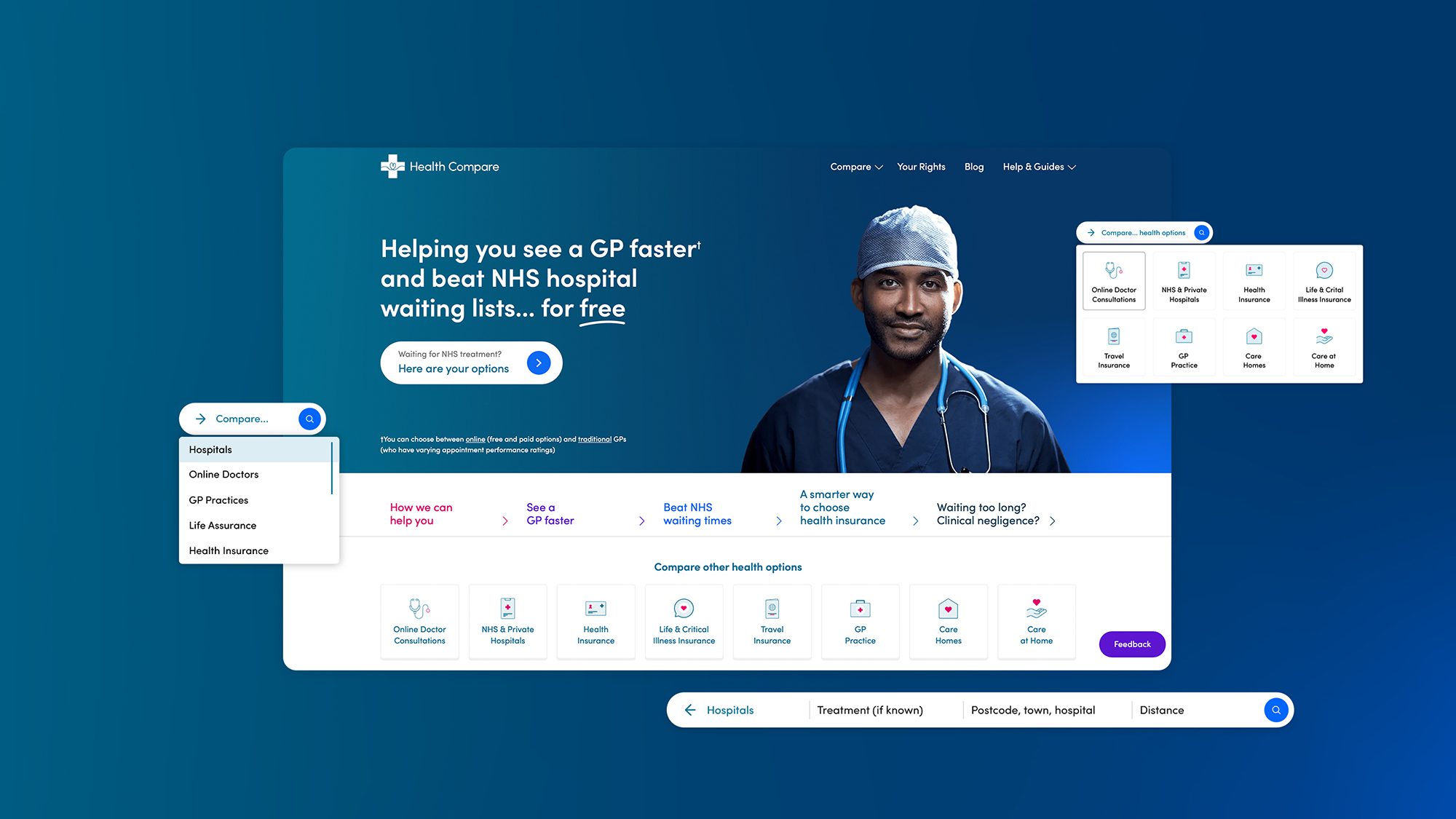 Client background
Health Compare is a start-up business, originally self-funded and then VC-backed. Their goal is to provide users with knowledge about healthcare and the choices they have.  The platform lets you search a range of healthcare sectors and compare institutions, providers and services.
Challenges
Health Compare initially approached us to work on the mobile experience. At that time they were working with another creative agency but wanted a second opinion on mobile styling. Through our thorough investigation, it became apparent that the desktop version required development too.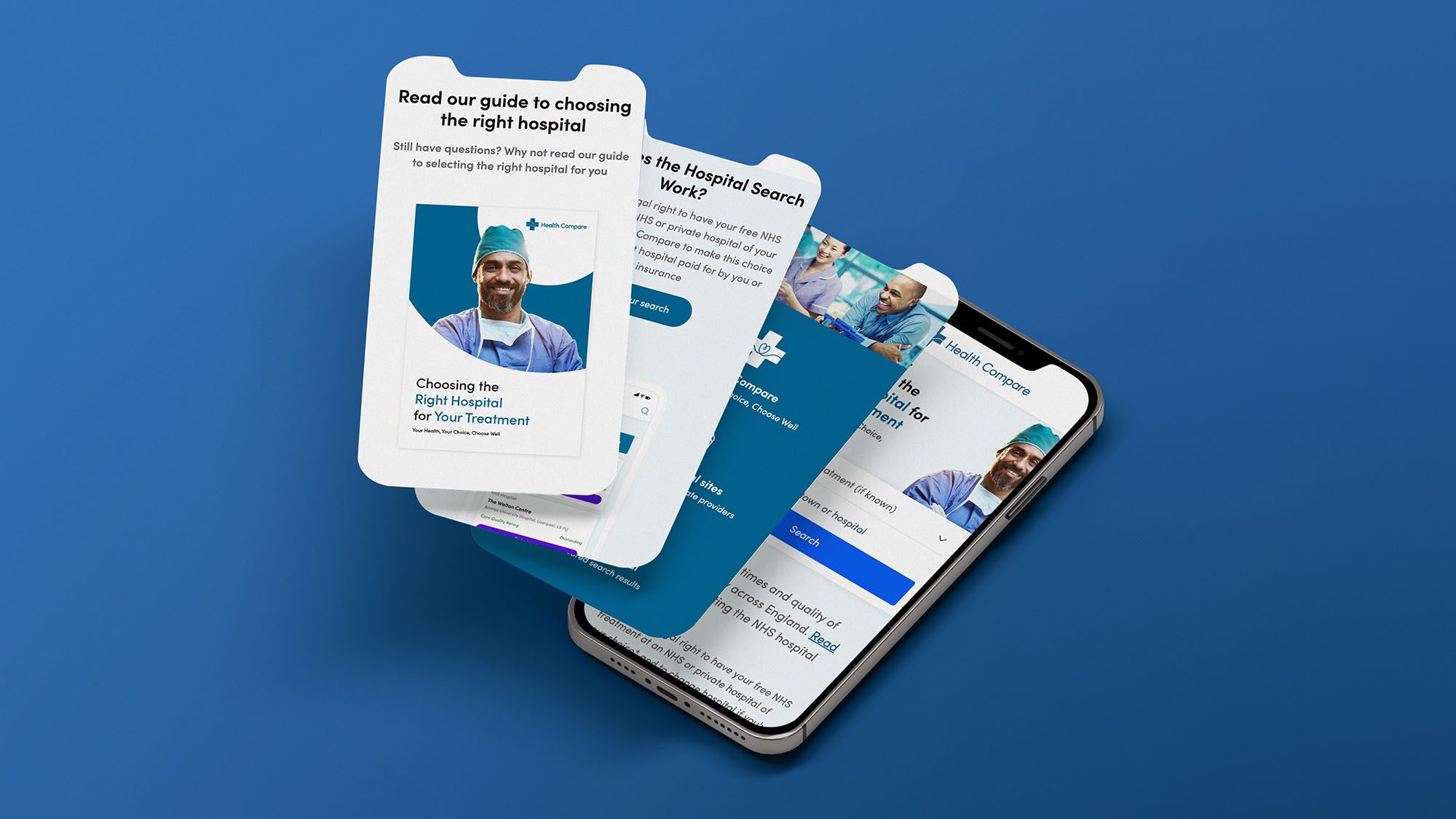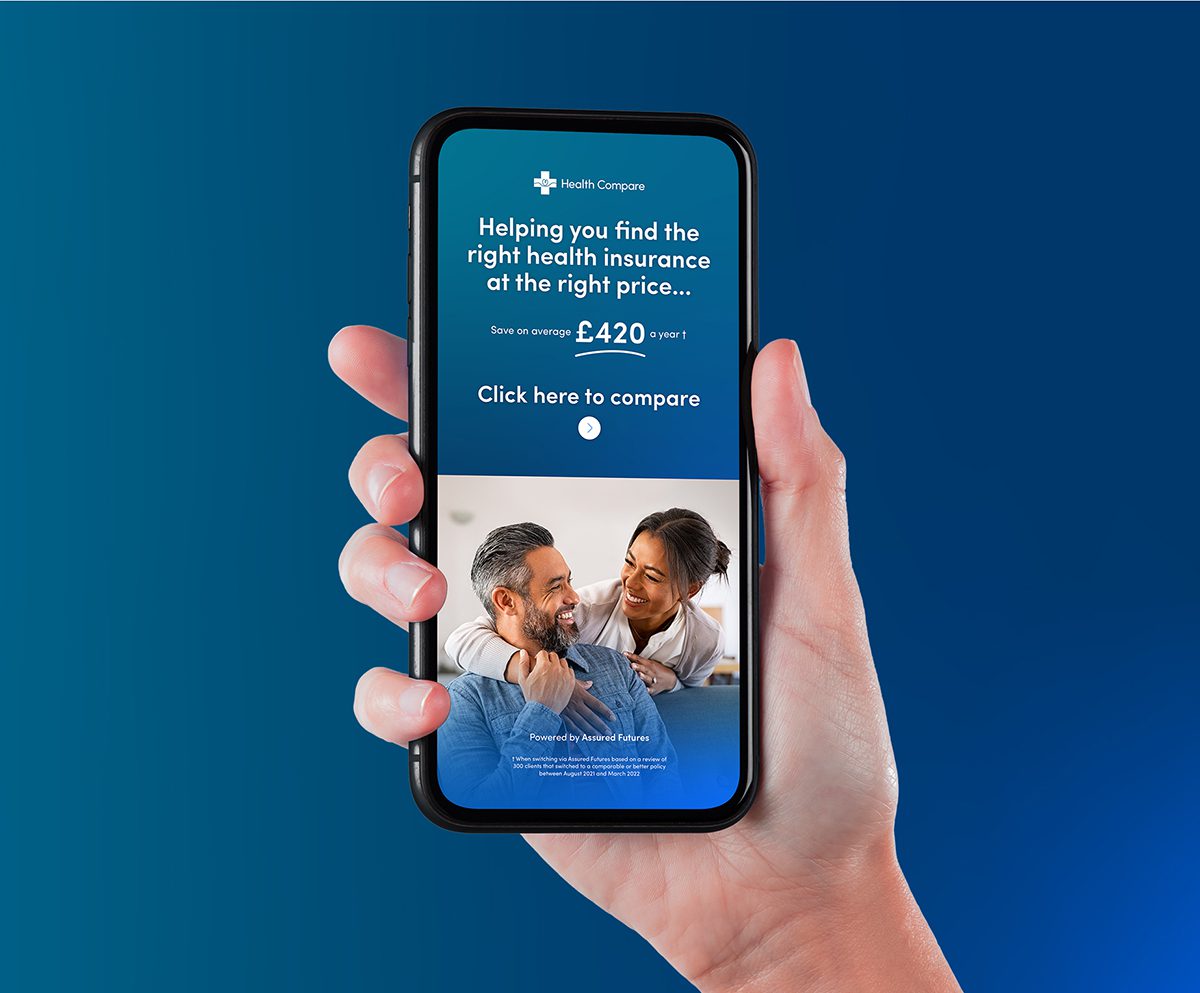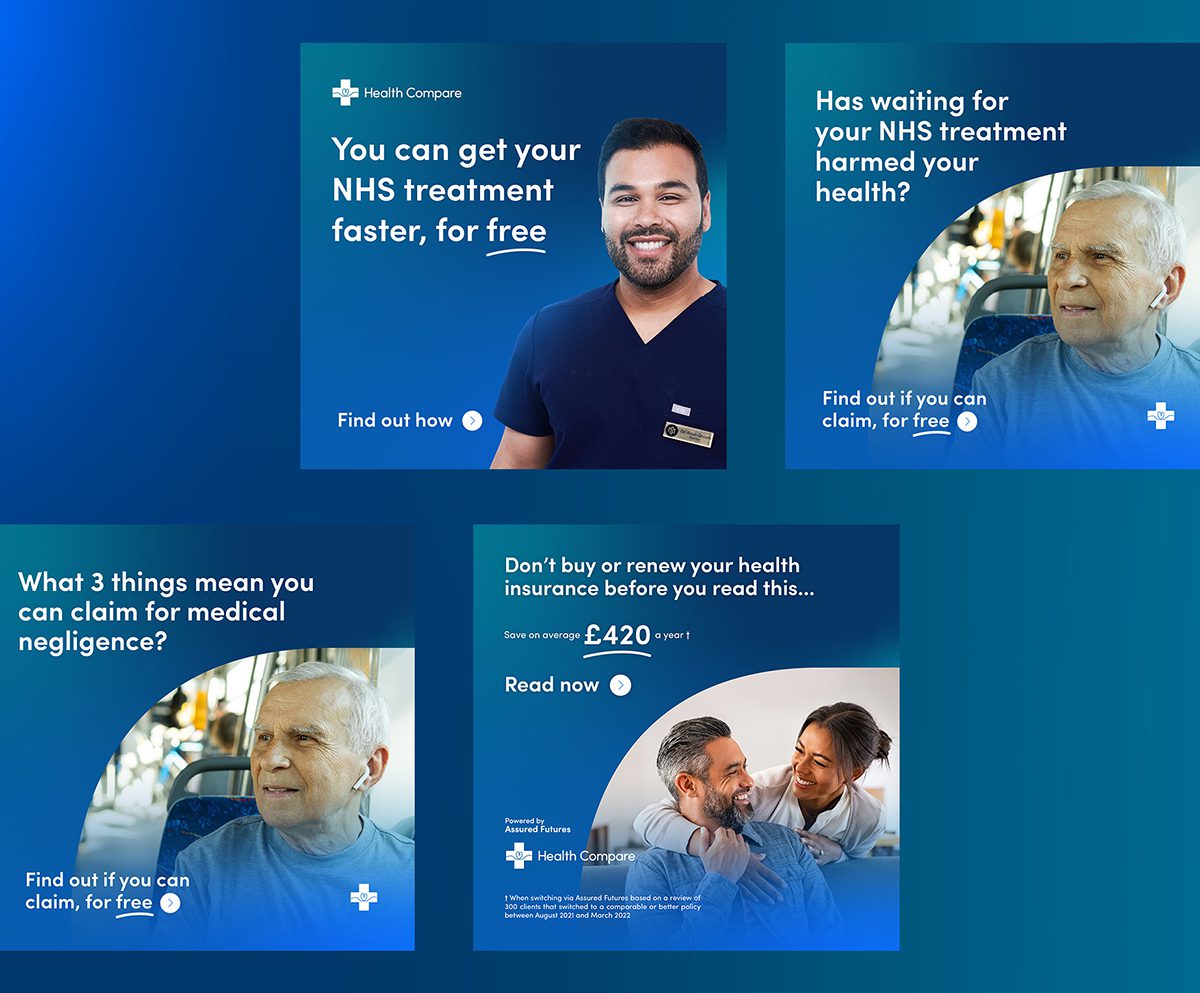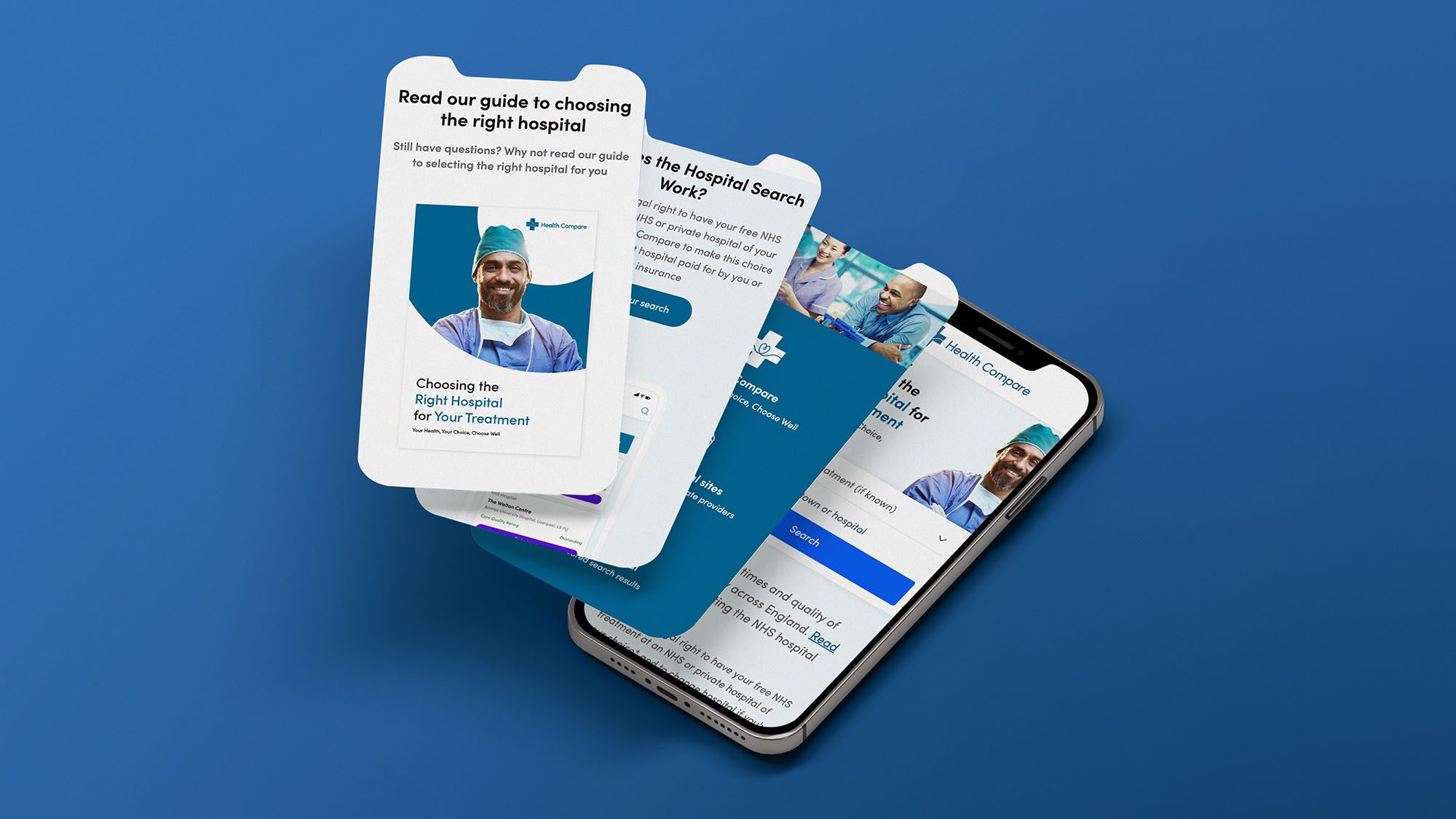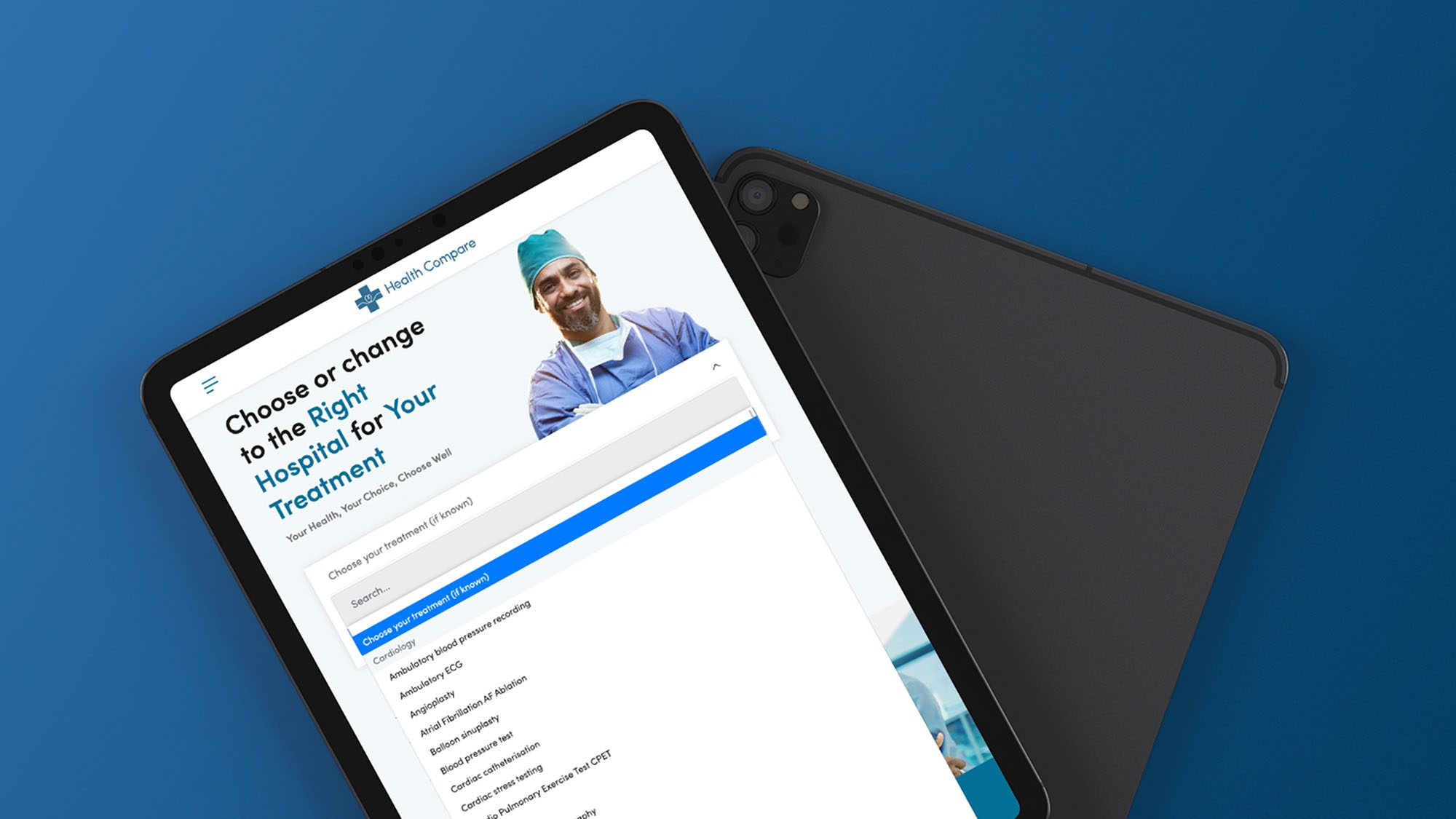 Our approach
We took Health Compare through a complete brand-led experience but powered it with the knowledge and technical skills of development. We worked in stages throughout the project to continually enhance the user experience throughout the website. We worked very closely with the client as it is fast-paced work. To achieve a fully integrated service we had lots of Zoom calls where we screen share our designs and work on them in a live environment. That way we save time on going-back and forth and get the answers we want instantly. This is a great way of working with any client.
What we did
We've produced a lot of content for Health Compare over the past 2 years. This included rolling out the brand making it more accessible, designing and developing the website, producing social and video content, working on offline collateral such as presentations, advising on website optimisation solutions and guiding the on-site SEO. We have been an integral part of the Health Compare journey so far and are continuing forward with the next steps.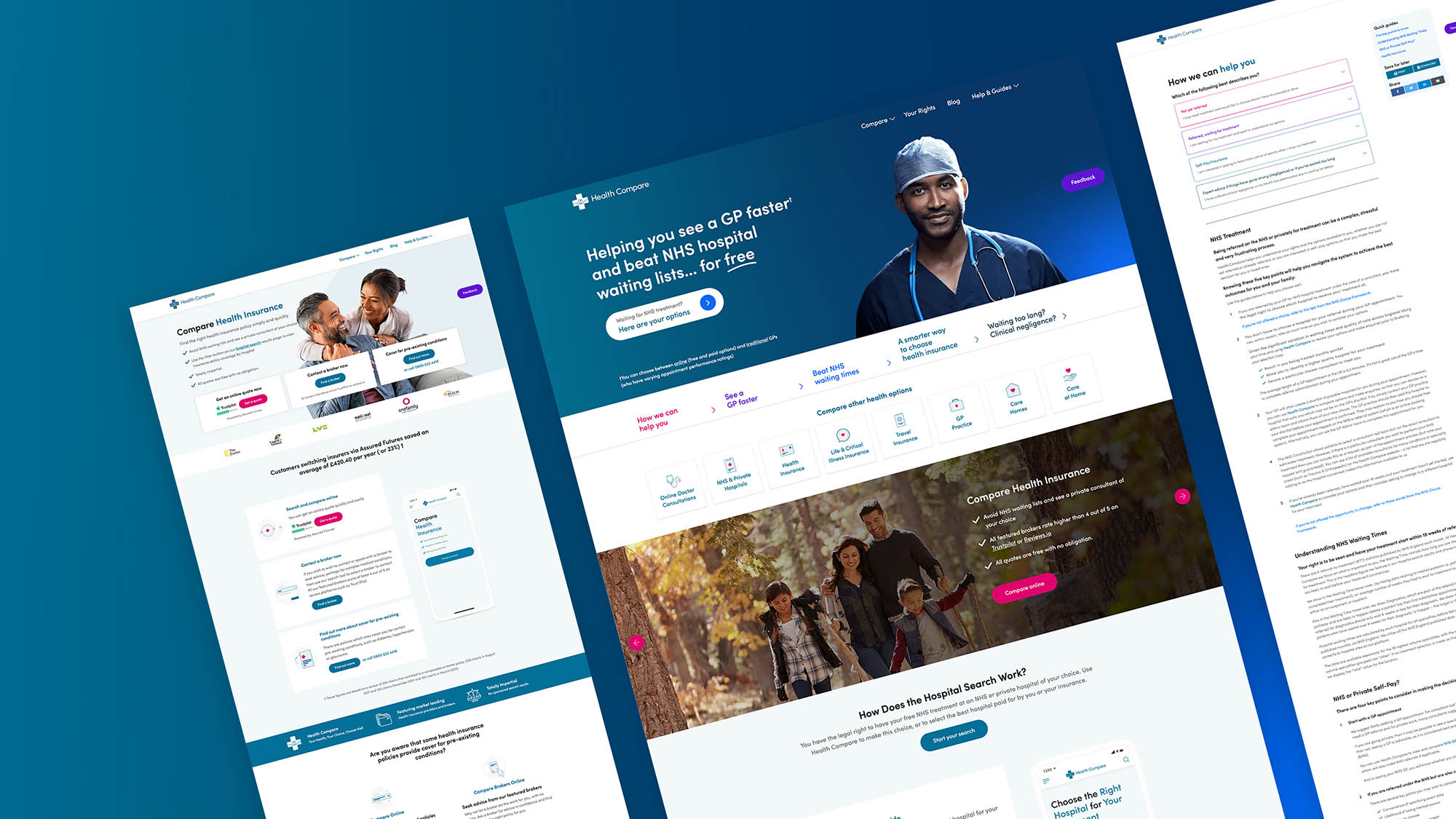 Conclusion
The Health Compare website and brand are a continuous development, we have taken them from strength to strength and are continually adding new functionality, developing brand styles and keeping up with the latest user expectations. They currently have around 2k-3k users on the website a day which is growing at a steady rate. The fully integrated service we've provided has been key to their success.